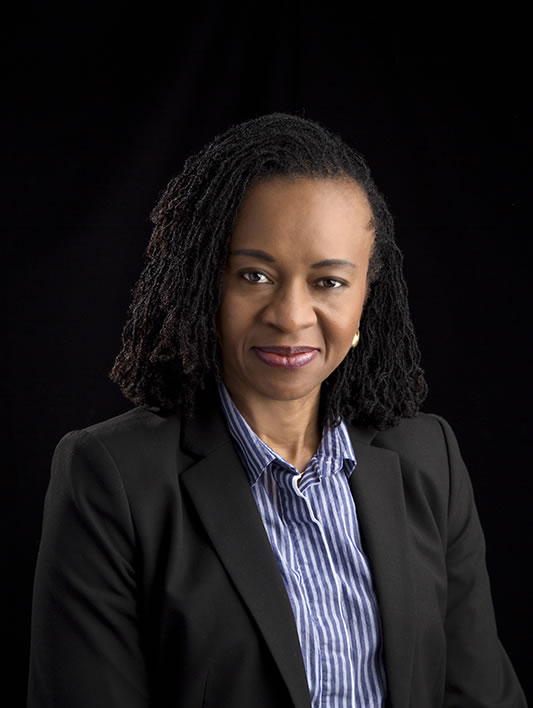 Elizabeth Uwaifo
Managing Partner
Elizabeth Uwaifo founded Radix Legal and Consulting Ltd in 2014 to provide sophisticated first-class legal advice that simplifies complex structures and delivers creative solutions to clients.
Elizabeth has leveraged her over 30 years' experience advising banks, financial institutions and corporates on a wide variety of finance, regulatory, corporate and commercial arrangements to support African institutions and investors in Africa in structuring and documenting transactions.
Elizabeth is passionate about using her expertise to support institutions in building robust and sustainable businesses that facilitate economic development in Africa.
Representative Deals Experience
No details are given of clients or of work carried out but the examples set out below give a flavour of assignments that have been undertaken by Elizabeth.
Infrastructure – structuring a rail project in Nigeria
Energy – structuring and documenting a transaction to purchase a power plant for a rail project in Nigeria.
Finance – Documenting a funding arrangement for a road project in Ghana
Regulatory – Advising a southern Africa Sovereign Wealth Fund
Advisory – Assisting a government entity in the Republic of South Sudan in managing legal risk across various transactions
Derivatives – Advising on various interest rate and currency swaps to financiers of projects in Cote d'Ivoire, Senegal, Democratic Republic of Congo and elsewhere in Africa.
Capacity Building – Supporting government institutions in Nigeria, Ethiopia, Zimbabwe and elsewhere to enhance their capacity to understand and use international capital markets products.
Fintech – Advising fintech companies in various African countries.
Current Positions
In addition to being the Managing Partner of Radix Legal and Consulting Ltd, Elizabeth holds the following positions:
Member of the Advisory Board of the University of East London Centre for Fintech
Independent Non-executive Director, Asset & Resource Management Holding Company (ARM) Limited (June 2021 to date)
Education
B.C.L., Law, 1987, Oxford University, Merton College (postgraduate degree)
LL.B., First Class honours, 1985, University College London
Professional Qualifications
Called to the bar of Middle Temple, 1989
Re-qualified as a solicitor of the Supreme Court of England and Wales, 1992
CIPP/E (Certified Information Privacy Professional Europe)
Our consulting firm, has worked with Radix Legal and Consulting Limited on a number of projects in a broad spectrum of commercial sectors over the past two years. We have come to rely on their expert advice and would not hesitate to refer anybody needing legal and consulting services to Radix.
Bright C. Tembo, Director, Ndlovu Africa Consulting (Pty) Limited
To discuss your particular legal needs or to find out more about our areas of expertise, please contact our team.